Dental Implants and Cosmetic Dentistry Expert: Sam Simos DDS
Cosmetic Dentistry & Dental Implant Expertise
Dr. Sam Simos received his Doctorate of Dental Surgery at Chicago's Loyola University. He is a graduate of the comprehensive surgical program at the Misch Institute for Dental Implants in Michigan, and of the Pikos Institute, leading post-graduate dental implant training centers.
Teaching dentists
Dr. Simos has been a clinical instructor at the Las Vegas Institute for Advanced Dental Studies. He teaches post-graduate courses for dentists on dental implants and cosmetic dentistry through Allstar Smiles' state-of-the-art Learning Center and client facility in Bolingbrook, IL and throughout the country.
Dr. Sam Simos is an widely published author on the use of dental implants, cosmetic dentistry, restorative dentistry, and digital and 3D printing in dentistry.
VIP Clients
Counted among Dr. Simos' clients are celebrities, Grammy Award Winners, and people from near and far who've sought out his expertise for their smile.












VIPs Choice for Cosmetic Dentistry + Dental Implants
Visit our offices and you'll find photo collections on display that capture the beautiful, healthy and grateful smiles of our clients.
Among them are international opera stars, Grammy Award winners, high-profile executives, and people from near and far who have sought out the cosmetic dentistry and dental implant expertise of Dr. Sam Simos for their smiles.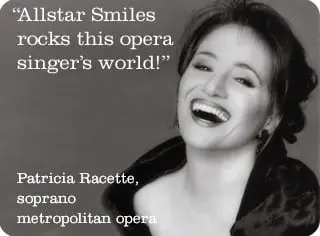 "To us, each and every one of our clients—from celebrities to soccer moms—are VIPs, who receive healthy, naturally beautiful smiles that are second to none. That's what we do best."
—Sam Simos, DDS
Depending on your choice of services, you can discover the power of a beautiful, healthy smile in as few as one or two appointments.
Dr Sam Simos - Dental Implants & Cosmetic Dentistry Expert
Dentists' Choice for Continuing Education
Check it out! A few more samples of how other dentists rely on Dr. Sam Simos' expertise for their own patients' smiles.
Let's get your free consult started!