If you're one of the millions who have old failing dentistry, mismatched, misshapen or even missing teeth, you've probably discovered that there are a few other things you're missing too, like a beautiful, natural-looking smile or the ability to eat and chew foods you desire.
The good news is that with today's advanced cosmetic dentistry solutions, you don't have to settle anymore. If you want to replace old failing dentistry, restore missing teeth, magically straighten, brighten or completely transform your smile, we can help you get the smile makeover you've been dreaming about. In as few as 2 visits, you'll have a new, naturally beautiful smile that'll have you smiling and enjoying life again with confidence!
World class smile expertise
Dr. Sam Simos is a recognized leader in cosmetic and implants restorative dentistry. He has been a clinical instructor at the Las Vegas Institute for Advanced Dental Studies and teaches post-graduate courses on implant, cosmetic and restorative dentistry through Allstar Smiles' state-of-the-art Learning Center and client facility in Bolingbrook, IL and throughout the country. Dr Simos is an internationally published author on the use of innovative implants and cosmetic techniques and materials in dentistry today.
Counted among Dr. Simos' clients are celebrities, Grammy Award winners, and people from near and far who've sought out his experience for their smile.
From the simple to complex, we'll care for your entire dental treatment from start to finish in the comfort of our office. You won't need to see multiple dentists who focus on just one aspect of your dental treatment, or travel to different locations.
Whether you need single or multiple dental implants placed, bone grafting, metal-free fillings, crowns or bridges, or all-porcelain cosmetic veneers, bonding or whitening, our comprehensive restorative experience combined with our 1-on-1 highly personalized care ensures you'll get long-lasting results for the health, beauty, and function of your smile all in the comfort of our care.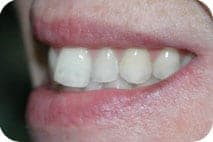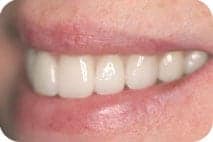 Straighten Your Smile with Veneers
For many adults, the idea of 1 to 3 years of traditional braces to straighten a smile-and the many office visits involved during that time-is just not a real consideration. Enter the process of "instant orthodontics."
"Having braces as a child, I knew I didn't want to go down that path again, but I was self conscious about my shifted teeth. I found Allstar Smiles, and I was really impressed with Dr. Simos; he was just as particular about my smile as I was. I love my new smile! Now I can smile with confidence, and my family and friends can't believe the difference in me. Thank you!"
– Lora A.
Porcelain Cosmetic Veneers
If you're considering a smile makeover with veneers, you're not alone. All-porcelain veneers are possibly one of the greatest advancements in dentistry today, and can be used to straighten your smile, close gaps, correct crowding, brighten your smile…the list goes on.
Bonded directly to the front surfaces of the teeth, veneers are fingernail-thin all-porcelain coverings that are virtually undetectable and highly resistant to stains. In as few as two appointments, we can transform your smile, giving you the beautiful, natural-looking smile you've always wanted.
It's no wonder so many consider cosmetic dentistry their choice for a beautiful, straight smile.
Let's face it, we've all seen people whose dental work is easy to spot. Mismatched crowns, bulky or disproportional veneers, and 'fake'-looking smiles that make you notice what you shouldn't.
To get beautiful, natural-looking results with cosmetic veneers not only requires extensive Smile Design experience, but also craftsmanship of the highest caliber. In our office, we work closely with other artisans-master ceramists-who individually hand-craft the most beautiful, natural veneers for your smile, based on our precise specifications (color, shading, shape, proportion) and of course your own requests.
Is the invisible way to straighten teeth using a series of custom-made, nearly undetectable aligners. So whether your teeth are crowded, too far apart or have shifted since wearing braces, in just months you'll have a new reason to smile.
The latest technology makes it possible
Once we help you determine Invisalign is right for you, we take impressions of your teeth, which are submitted to Invisalign. Using the latest advances in 3-D computer technology, Invisalign carefully translates our instructions and impressions of your teeth into a series of precisely customized aligners.
Over time, our teeth can become discolored for a variety of reasons including our natural aging process, lifestyle choices (like drinking coffee, tea, wine, or smoking) and even childhood medications or wearing braces.
The good news is that you can now get a whiter, brighter smile that lets you look as young and great as you feel.
Don't let your smile hold you back
If you're happy with the shape of your teeth, then whitening your teeth might be just what you're looking for. Just as each smile is unique, results from whitening will vary for each individual. That's why we offer the following professional one hour teeth whitening & at home tooth whitening treatments so that we can help you choose which teeth whitening solution fits your needs best:
ZOOM! One-Hour In-Office Teeth Whitening
Experience the fastest and most convenient way to get your smile up to 10 shades lighter with our professional one hour teeth whitening service, all in the comfort of our spa-style in office setting.
Our professional one hour teeth whitening service is comfortable, quick, and easy. Best of all, you can look younger and feel better in about one hour, with a whiter, brighter smile that will get you noticed!

World class smile expertise
Feel comfortable and at ease
Affordable cost & no surprises